What is the Best Drug Rehab In Thailand?
Thailand has a number of drug rehab clinics that treat addictions and dual diagnoses. This article looks at Jintara in Thailand and we will be focusing on other clinics in the future. Finding the best drug rehab in Thailand means looking at a number of elements such as:
Price

Length of the Rehab Program

Expertise / background of the counsellors and clinicians

The types of modalities offered as part of the rehab program

Support provided as an aftercare program

The number of counselling hours provided

Activities offered by the clinic that support the overall program
How do I know which Drug Rehab Clinic is best?
Looking outside Australia for an addiction rehab program or mental health program normally has clients heading towards Thailand or Indonesia. This article will address some the questions about travelling to Thailand for a drug rehab program.
Quit drugs and alcohol and get well in Thailand
Triggers
This sounds like a "catch cry", but there is a lot to be said about leaving home to get well. Thailand offers the chance to break the ties that may be holding you back. We all have "triggers" so being in an environment where you are away from those "triggers" may help.
The weather
What can I say, the sun definitely changes our mood and Thailand has sunshine!
More for your money
This is a massive consideration as rehab is expensive. Travelling to Thailand allows the client to benefit from rehab in an environment that offers some great creature comforts, without breaking the bank.
Is Thailand Safe To Travel to?
At the time writing Thailand is safe with a stable government, amazing locals and Covid seems to be under control.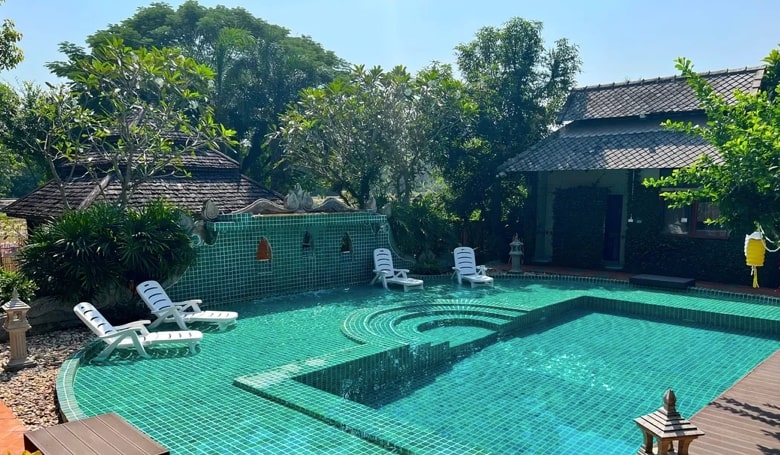 Jintara is a boutique rehab centre that takes a maximum of 10 clients. This rehab ticks all the boxes and it is worth checking out and having a chat with the owner of the clinic Darren
Some details about Jintara Thailand
Location Chiang Mai Thailand (Northern end of Thailand)
Individual care with an incredible complement of staff and counsellors
Fresh food prepared daily by a qualified Chef
Pool
Activities
Fitness area
24 hour nursing team
A solid and proven program
Aftercare
Stepdown program
Want to know how to begin your drug rehab in Thailand? Reach out to us through our website enquiry form or call Kathie on 1300090261
What will superannuation cover?
We can release enough money from super to cover the cost of the program and the cost of the airfares.
Is Jintara the Best Rehab in Thailand? This is for you to decide, but it is definitely a wonderful clinic and it offers a great program.
Kathie Baker