Robert Rushford – Release My Super
February 2021
Many Australians will experience a mental illness at some stage. The number is now one in five people. Other people will experience an issue associated with mental health either directly or through a friend or family member.
Mental illnesses come in many shapes and sizes with degrees of severity. Within our treatment partners, we see them working with disorders and health issues such as depression, anxiety, bipolar, personality disorders, post-traumatic stress, and eating disorders.
Mental Health can be effectively treated in most cases
Most mental illnesses can be treated effectively. Recognising the symptoms of mental illness and obtaining early treatment is useful to effective treatment.
The statistics support the proposition that the earlier treatment starts, the better the personal outcomes.
Firstly, visit the GP to discuss the issues.  Treatment options can easily be coordinated out of your Doctor's practice. Your GP can establish mental health plans and provide referrals to psychologists/psychiatrists.  The GP can suggest referrals to other services which specialise in mental health treatment. The GP is the first point of contact in most cases of this nature.
Private health cover policies can cover hospitalisation and psychology services as options on policies.
Private hospital insurance for psychiatric services and rehabilitation
To be covered as a private patient for psychiatric treatment, drug and alcohol rehab, you can purchase a private hospital policy. Private hospital insurance covers the cost of hospital accommodation and a portion of the medical fees.
Hospital admission may be for an extended period, but it can also be overnight or for a day admission only (where you are treated and discharged on the same day).
Waiting Periods
Unlike other pre-existing conditions, which normally require you to complete 12 months of membership before you can be covered for hospital admission, psychiatric services and rehab only require a 2-month waiting period, even if the condition is pre-existing. This means you can be covered 2 months after commencing a policy.
In some cases, you may be able to obtain an exemption from this waiting period. See below for further information.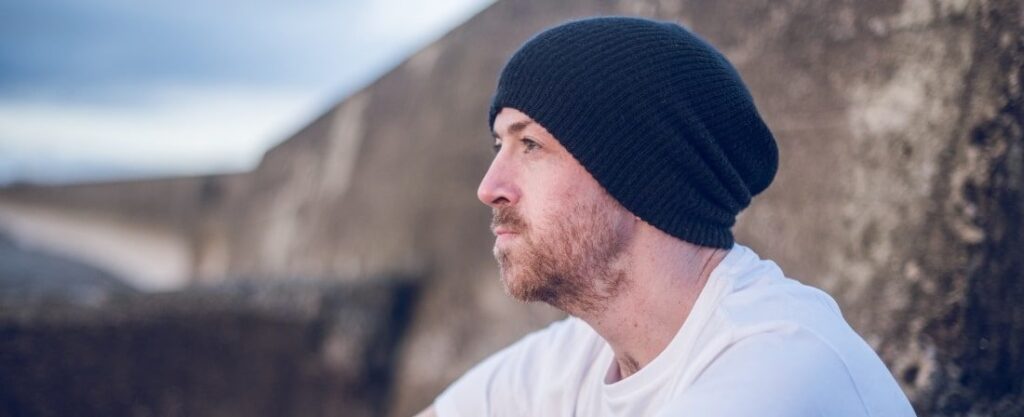 Restrictions and Exclusions
As not all hospital policies will give you full cover for psychiatric services and rehabilitation, take care to select a policy that does not restrict (only partially cover) these services. If you purchase a policy that restricts psychiatric services, then you will not be covered for all or most of the cost of hospital treatment as a private patient.
If you aren't covered for these services on your current policy and do require hospital treatment, then you can upgrade your policy and complete the 2-month waiting period to be covered.
Going to hospital
Private hospital insurance will cover you as a private patient for the cost of accommodation and a portion of the medical fees. However, it won't cover all the costs associated with your admission.
If you're expecting a hospital admission, you should contact your health fund, your hospital, and your doctor to find out how much will be covered, how much you will have to pay, and any other expenses.
Some of the out-of-pocket expenses you may incur include:
Medical services incurred outside of hospital including psychiatric consultations and check-ups. These costs, like your visits to your GP, can only be claimed on Medicare.
The 'gap' on medical services incurred while admitted to the hospital. Your health fund and Medicare will cover the equivalent of the Medicare Benefits Schedule fee, but the remainder is your own expense. Discuss the situation with your doctor – ask if he or she has a "no gap" or "known gap" agreement with your health fund and request a written quote of expenses at the start of your treatment.
Excesses and co-payments. Some health insurance policies require you to pay an excess or co-payment for admissions to the hospital, which you will need to pay directly to the hospital.
Waiting period exemption for higher benefits
If you are on a hospital policy that provides restricted benefits for psychiatric care, then to access higher benefits you usually upgrade and complete a two-month waiting period.
However, from 1 April 2018, you can upgrade without having to serve this waiting period to access higher benefits for psychiatric care in a private hospital.
This exemption applies only once per lifetime and can only be accessed if you have already completed an initial two months of membership on any level of hospital cover.
For more information about accessing the exemption, please contact your health fund.
For general information about the exemption, see the Department of Health website: Supporting mental health – waiting period exemption for higher benefits
General treatment (extras) insurance for psychology and counselling
Some general treatment or extras policies you can purchase will also provide benefits towards psychology services and counselling. Your health fund will pay a set benefit or percentage of the cost of the service, and you pay the rest. Your provider needs to be registered with your health fund, so you should check this with your fund before sending in a claim.
The waiting periods, benefits, and limits to claiming vary from fund to fund. For more information, you can review policies on www.privatehealth.gov.au or contact health funds directly.
Robert Rushford – Release My Super
T: 1300 090 261          E: robert@releasemysuper.com.au
February 2021