How to pay for Treatment
IVF
Treatment for IVF is only available in the private sector and it is expensive, whether you invest in one cycle or more. Releasing your superannuation savings is available to you under the mental health provisions within the Compassionate Release of Super Program.
Addiction Treatment
By the time you've arrived at the decision to start rehab, most addicts do not have sufficient cash to self-fund the cost of private treatment, and families are reluctant to provide money after years of failed attempts to stop drugs or drinking. Your superannuation savings can be used to assist with these expenses.
Mental Health Treatment
Private Mental Health Treatment can be expensive, particularly if you are contemplating residential or in-patient care. Your superannuation savings can be used to assist with these expenses – after all, it is your money and an important resource to get you help when you need it.
Release My Super specialises in drug and alcohol rehab, mental health treatment, and IVF under the mental health provisions of the Compassionate Release of Super Program.
Release My Super
We have all of the knowledge necessary to assist put applications to the ATO for release of superannuation savings, and we sincerely like to help all of our clients who want to change their circumstances. We all deserve a chance to re-set and make good on our dreams.
Release My Super is the only company in Australia who specialises in the release of super under the mental health provisions of the Compassionate Release of Super Program, which includes IVF, addiction, and mental health treatment.
Release My Super has a solid following amongst clients' seeking help, as they make treatment more accessible to Australians who need it. We have consistent 5-star Google reviews and our team is available to you 7 days a week.
How do you access superannuation for treatment?
With help from Release My Super, you can gain early access to superannuation for the purpose of mental health treatment which includes IVF. There will be some fees associated with us submitting your application with the Australian Tax Office but Release My Super will facilitate your Psychiatric assessment, prepare all forms, and submit your paperwork on your behalf.
Is there any guarantee?
Release My Super specialise in applications for release of super under the Compassionate Release of Super Program and we boast a high success rate to achieve early access to your superannuation savings.
How long does the application take?
Once you commence the application process it can take less than a few weeks. You should contact Release My Super by ringing us on 1300 090 261 or using the Contact Us form on the website. We appreciate it when people make the decision to commence treatment, they want the process to move swiftly, so they can get things moving as soon as possible. Our team will contact you with the steps to get you started.
How do I apply?
The first step is easy – simply ring us 1300 090 261 or complete the Contact Us form.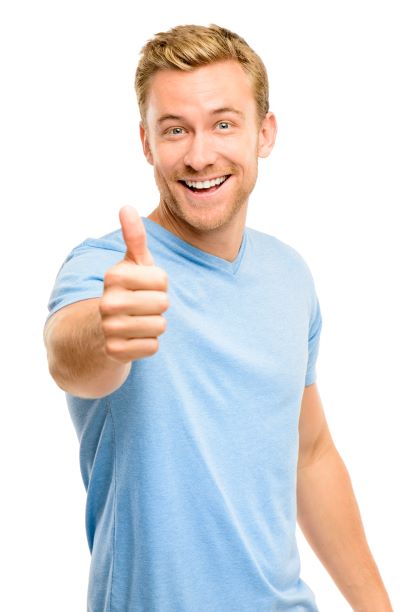 Paying for Treatment
The ATO will release your superannuation on compassionate grounds if you meet the eligibility requirements of the compassionate ground you're applying for and have not paid for the expense – they can only approve the compassionate release of superannuation to help you with unpaid expenses.
You will need to provide all required supporting evidence, including invoices or quotes for treatment.
If you cannot afford to pay the expenses without accessing your super and you are a citizen or permanent resident of Australia or New Zealand you should qualify.
If you have already paid the expense using a loan, a credit card or money borrowed from family or friends, you do not meet the eligibility requirements..
Mental health treatment
"Ruth" knew she had anxiety. Her mother knew she had some issues but didn't know how to help. They reached out to Release My Super and found a way to get assistance and access to treatment.
We work closely with your Superannuation Fund and the Australian Taxation Office in the early release of super.
"Please help me, I need to help and I don't have the resources to get into a program".
The ATO has strict guidelines and regulations to follow when processing an application for the early release of super.
Release My Super regularly reviews the policies in order to stay current with the most up to date requirements for the release of super for IVF, drug, alcohol and mental health.
THE REHAB CLINIC THAT SAVED MY LIFE – read more
Keith* started drinking alcohol at an early age.
At 13 or 14, he started smoking dope which he says went hand-in-hand with the surfing culture on Sydney's northern beaches in the 1990s.
As he got older, he began to experiment with ecstasy, speed and LSD but says at that stage, it was never an issue – he was always able to perform academically, on the sports field and in the surf.
When he was 18 and started working, drinking and drug-taking became more regular and while he often saw his family and friends, over time Keith's life began to spiral out of control.
Keith, of Manly, was working in the media earning great money and with that high-flying lifestyle came a "work hard, play hard" mentality that saw him abusing alcohol and cocaine as part of his fast-paced existence – which eventually, all came crashing down.
"Financially, I lost everything," he says.
"I feel lucky to have been able to enter a drug rehab program using my superannuation, and finally get clean."
Access Super for Rehab
Any effective alcohol rehab or drug rehab center must also focus on the mental health aspects of the disease – what's referred to as dual diagnosis. Addiction to anything, particularly chronic addiction — whether it be drugs, alcohol, gambling, etc. — almost inevitably has its roots in a mental health issue, such as trauma, depression or anxiety. That's why the leading treatment centres in the world, including those in the West, have programmes that address both the addiction itself and mental health.
Why do we turn to alcohol or drugs?
The reasons cannot be understood without looking into the individual's journey. A drug addict gives birth to a child who is addicted from birth is just one scenario.
Many professionals use drugs recreationally, such as coke, ice and alcohol. Those in professions of high stress, unwind at the end of the shift or day with a few.
Alcohol and drugs are accepted as a part of our culture and society. However, when alcohol and drugs are driving behaviours then it may be time to see a professional.
Stop Taking Drugs
Release My Super works with everyday people
who know they have a problem and want to get their lives and relationships back. Unfortunately, rehab is not cheap and finding the funds for rehab often prevents clients from taking the step to go into a clinic.
Release My Super, guided by the Australian Taxation Office ensures the money is released from your superannuation to enable you to get well. Release My Super is compliant with the regulations laid down by the ATO and ensures the client is aware of all obligations.
Let's Chat!